Home • VB 7+ • VB 1-6 • FB • QB64 • QB45 • GW-BASIC • Micro • Retro
Amiga

BASIC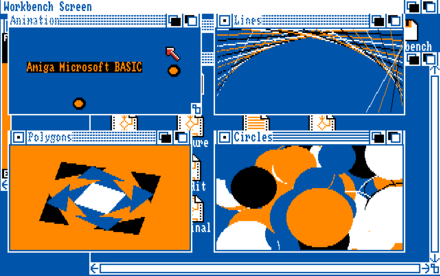 AQB: A QuickBASIC-style Compiler and IDE for Amiga computers.
AMIBLITZ³: AMIBLITZ³ is a free Development environment for AmigaOS3.x and Compatible based on BlitzBasic.
MetaComCo ABasiC: Note that the entry is mislabeled, but a commentor pointed out which version of BASIC this actually is. See MetaComCo.
Hardware Emulation (FPGA)
Videos
Books
Additional
BitmapFonts: Collection of bitmap fonts pulled from various demoscene archives over the years.